Philippine Culture, News & Stories
Enjoy reading about Philippine culture and news or add your own Philippine experience.


My husband, Mark, and I spent our first night in Manila in a cheap run down hotel in a red light district. It was noisy all night, but exhausted from jet lag, we still slept quite well. Yes, we saved money, but I really don't recommend such places...you deserve better!
El Nido, Palawan Island, Philippines

Photographic Print
Buy at AllPosters.com
Do you have news or an experience about the Philippines you'd like to share? Then, be our guest and please do!
Return to main Philippine culture page.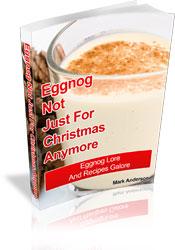 Want to Egg-spand your culinary pleasure? "Eggnog—Not Just For Christmas Anymore!" will eggs-ceed your egg-spectations! Eggnog lore, recipes galore. Buy Ebook Now for Only $9.95!



"Excellent!" Erik H, Iowa



"In the past, it has always been really difficult to find non-alcoholic eggnog recipes for guys like me. No longer--that's why I love 'Eggnog--Not Just For Christmas Anymore!'" John A, United States Army